Imagine you've been hired in to design a paywall for well known newspaper, with a brief to deliver the best sign-up rates possible. Is this how you'd do it?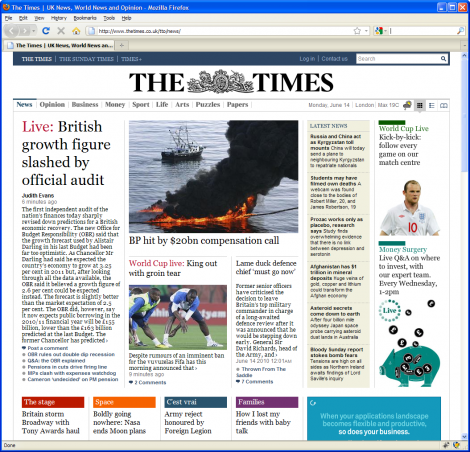 Clicking any link in on the homepage of thetimes.co.uk triggers a lightbox.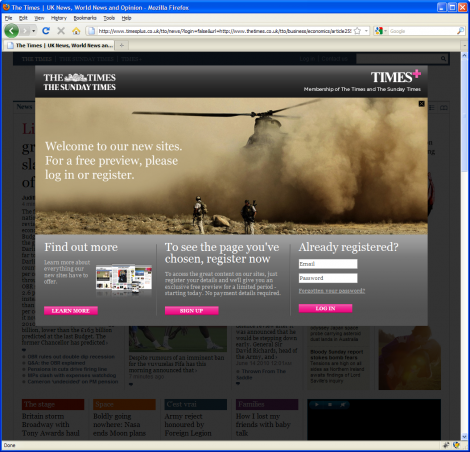 Most of the lightbox real estate is dedicated to a photo of a military helicopter.

Put yourself in the shoes of an end-user, and consider these questions:
Is it obvious that there's a free trial available? How long does it last and what content does it apply to?
How do you feel about being required to enter your date of birth into a registration form? And your full postal address? And being asked to enter your phone number?
What paid packages are available? What's the difference between "subscription" and "membership"?
What tangible freebies do you get with membership?
So, here's my question for you, dear reader: if you wanted to help improve their sign-up rates, what would you change, and why?